With over 375 million daily active users, brands are turning to Snapchat to showcase their advertising campaigns, and they're using intriguing and engaging ways to do it too! With the millennials and gen-z demographic being prime users of the social media platform, many brands are using bold, creative techniques to draw them in, as well as the latest technology on socials.
The social media giants believe that the camera is the greatest opportunity to improve how people live and communicate. With a 60-second, high-attention video format, Snapchat is the fastest way to share a moment, sell a product or experience, and make the consumer feel as though they are on the inside. Snapchat can be cleverly used to acquire new customers and scale up marketing campaigns.
Using features such as AR lens experiences (a powerful and memorable way to connect with audiences using augmented reality), commercials, collections and product ads, Snapchat allows for creative curiosity. With a demonstrated track record in innovation, who knows what new features Snapchat with develop next?
Here, we have compiled a list of top brands on Snapchat to watch out for. If you're a business owner, take on some of these tips to increase your footfall with new, trendy ways to brag about what you have to offer.
Here are 20 brands that are doing it right.
Top 5 beauty brands
The following top 5 beauty brands have been added to the list based on their diversity and clear overall message through their marketing stunts on Snapchat. The beauty market is crowded; therefore, it takes more than just a new shiny lip-plumping lip gloss to hook people in, and these brands developed strong messages or stories through their advertisements to get people to notice them.
      1. Too Faced
A younger sibling to the Estee Lauder giants, Too Faced is a serious makeup brand that promotes fun, glamour, femininity, and empowerment! Offering innovative, ground-breaking products, always cruelty-free, the USA-born company turned to Snapchat to increase its UK consumer base.
Too Faced use its time on the Snapchat spotlight to showcase tutorials and adverts for its products. Many of their videos boast professionally made advertisement stories and AR lens experiences for the user to test the products on their face! This is an ideal way to get busy scrollers to stop and try their products.
      2. NYX Cosmetics
From LA, NYX Cosmetics offers professional beauty products for even novice makeup users, encouraging artistry for all.
NYX uses AR lenses to promote creativity, self-expression and pride, allowing users to paint their own story virtually using NYX beauty products. These lenses are interactive, fun and super engaging. With just a simple tap away to a super face change up to a cute eyelash try-on, consumers can try before clicking the link to buy.
         3. Jo Malone

Jo Malone, another sibling to Estee Lauder, is a British lifestyle brand known for its luxurious and unique fragrance portfolio with products for the bath, body and home. Jo Malone slipped into the Snapchat spotlight to story tell.
Whilst the AR lens experience is more difficult with fragrance, the brand uses this technology to put its audience into the stories they tell through its products. With 'contemporary and enchanted' as their tagline, they use Snapchat as a stage to grab the viewer's attention with professional narrative adverts. For each of their fragrance lines, Jo Malone has a story.
       4. L'Oreal Paris

L'Oreal Paris, the world's leading cosmetic brand, makes the best of luxury beauty available and accessible for everyone. The brand wants to challenge stereotypes with a modern vision of femininity whilst actively encouraging women to rewrite the rules according to their desires.
With many other brands using young and vibrant influences to zhuzh up their look, L'Oreal Paris utilises celebrities and women of all ages, genders, and ethnicities in their Snapchat promotions, appealing to a broad audience. Many of their Snapchat stories feel more personal, and rather than using exuberant styles, L'Oreal tackle trending topics or introduces new faces of the brand, making it clear to consumers that their brand is diverse and inclusive.
        5. Dior
Dior, the beauty brand on a mission to only leave beauty as a legacy, promote their ethical standards of aiming to reduce their carbon emissions by 46% by 2030. Moreover, they are making every effort in favour of biodiversity with flower farming and regeneration.
Dior has taken to Snapchat and utilised the tools to showcase a bit of everything! In their stories, Dior promotes products in professional videos, real-life reels, and stills of their exclusive events. The running theme is generally about showing off different parts of the world and other people elegantly and fashionably. Their brand has a distinct voice that screams Dior when users tap on their stories.
In addition, Dior ran catalogue-powered lenses to drive personalisation and performance through their 'try it on' AR lenses, which drove traffic to their website and ultimately delivered on sales and revenue.
Top 5 Food and Drink Brands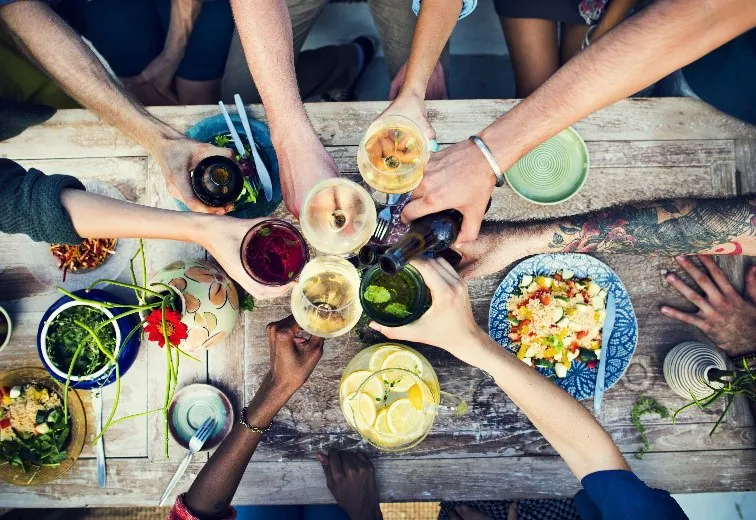 These top 5 food and drink brands have made it to the list based on a single common factor, humour! Humour campaigns work because they quickly grab people's attention and have the shareability factor; plus, humour creates memorable marketing campaigns.
      1. Heinz
Admittedly, the famous-for-their-beans big-time brand only has one lens; however, maybe one lens is enough! Their lens is a thinking outside of the box concept, whereby the user can watch their face hurling a shopping trolley down a supermarket aisle, ploughing into a range of Heinz condiments. When many people think of Heinz, of course, they think of their famous tomatoey beans that all the family can enjoy, but this game is not only memorable because of the fun element, but it also cleverly promotes their other food products; hence, elevating their marketing efforts through a simple but innovative concept.
      2. Pepsi
This fizzy brand is well known for its marketing strategies and campaigns with straplines such as, 'live their lives to the max' when running a competition targeted at men, to 'maximum taste, no sugar'.
Pepsi has a clear vision for defining its brand with an explicit content mission… another one with a sense of humour! Snapchat users can wear a can of Pepsi on their face, dress up as a pizza or wear a trendy blue, red and white tracksuit whilst dancing around the screen. If that isn't memorable, I don't know what is.
     3. Domino's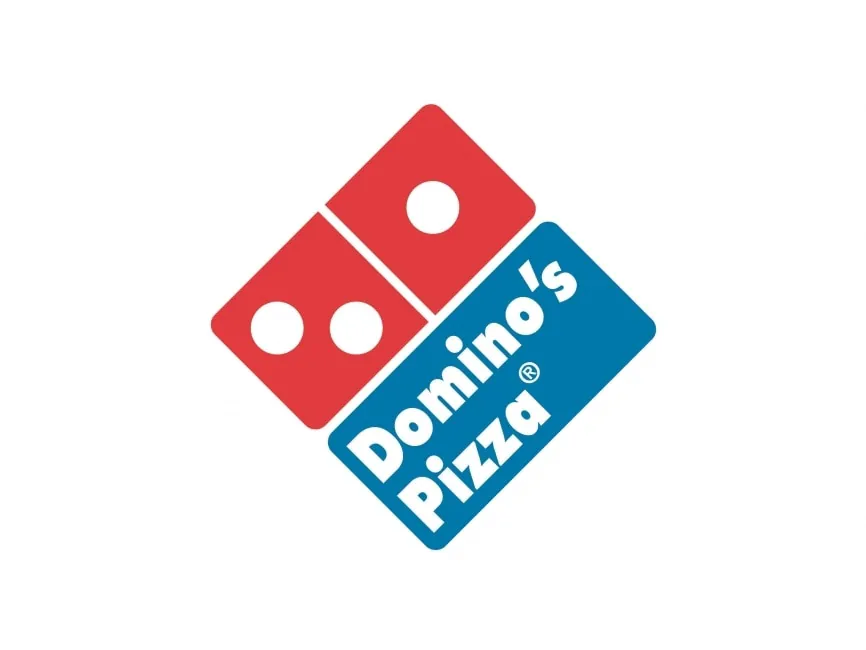 Everybody recognises an advert from the pizza legend Domino's! They are a brand with a proven track record for creating something that sticks in your mind. Their Snapchat lenses are no different.
Playing on their links with the Netflix sensation Stranger Things, with a tilt of the head, users can watch a cleverly edited clip from the series sensation as one of the characters orders a Domino's pizza. Alternatively, by rolling a die with your head, you can request a pizza with your mind… what a strange thing.
Not only are they famous for their pizza, but back in 2016, with their 24-hour 'dough to door' campaign on story mode, they got everyone talking. The brand created an alien invasion pizza delivery mystery video, where users were given a discount code as thanks for watching.
      4. Taco Bell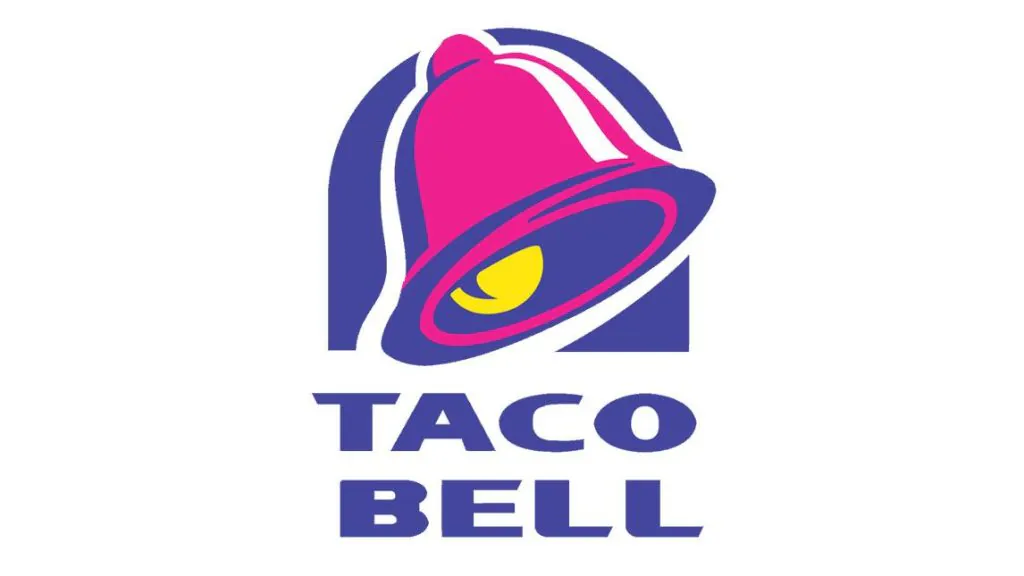 The American-based fast-food chain, famous for its product innovation, is also part of the UK Yum! Brand group offers Mexican-inspired food.
In 2022, this brand managed to drive an additional 30k store visits from its Snapchat push. Taco Bell used a mixture of Snap ads and stories over 4 months to drive traffic into their stores for a delicious double-layered taco.
     5. Red Bull
We all know Red Bull gives you wings, but did you know that Red Bull has offered users limited edition features of Snapchat using augmented reality? They included celebrities such as Kris Bryant, where snap chatters could throw a pitch.
Red Bull is very active on their socials, and their Snapchat account is no different. They entertain their thumb-scrolling visitors with exciting videos, from Red Bull racing helmets where users guess which one is cake (it was hard to tell) to stunts and skills videos, all the while showing that drinking Red Bull is exciting, fun and relevant.
Top 5 Clothing Brands
These five brands have been chosen for the top 5 clothing brands on Snapchat because their products are promoted using influencers specific to their target demographic. They use subtle real-life stories, showing real people wearing their clothes. These campaigns speak to the consumer as they see themselves within the reels.
      1. Asos
Asos, a global online fashion and beauty retailer, offer branded and own-label products, from women's wear to men's wear, footwear, accessories and jewellery.
This brand uses the new year health kick trend with their video ads. They incorporated healthy recipes from salads to smoothies, with aesthetically pleasing matching, colour-coordinated gym wear. These mesmerising stories offer users a delightful combination of colour-matching clothes and delicious, healthy food, magnetising the millennial gym goers looking for new, fashionable workout gear whilst staying on trend with the latest food vibes.
    2. Shein
Shein is an international fast-fashion e-commerce platform that focuses mainly on women's fashion but also offers men's and children's fashion.
Shein uses influencers to create short 'how to' videos for their products, from how to wear an outfit for a picnic date, night out, brunch date, valentines date (you name it!) to how to apply their makeup and nail polish. They use short videos to showcase their products with a link below, directing consumers straight to the webpage to purchase.
     3. Pretty Little Thing
Pretty Little Thing boasts about being more than just a brand because they aim to promote confidence in its customers with how they dress and present themselves to the world.
Pretty Little Thing knows that women need the perfect outfit for different occasions to feel their best selves, and they have portrayed their message here in their Snapchat stories. PLT use influences to produce short videos that link to a specific day, from international dog day to milkshake day! They target their products to match the day, including back to school, pool parties etc., with links to buy the products below.
       4. JD Sports
JD Sports are a leading UK fashion sports retailer combining globally recognised brands such as Nike and Adidas.
These sportswear geniuses utilise their connections with ITV's Love Island (#getgrafting) and current celebrities to entertain and engage users with fun interactive ads. Their Snapchat lenses offer viewers a chance to win in their competitions and links to buy their products.
     5. Adidas
Adidas is a global leader in the sporting goods industry. Whilst everything they do is rooted in sport, they are also a company with a heart. Their mission is to unite people in sports and create a more sustainable world. They believe that sport is an increasingly important part of many people's lives and that it plays a central role in every culture and society on health and happiness.
Adidas used the augmented reality feature to allow Snapchatters to step foot into a virtual store with over 3.4 million visits. The virtual store revealed to users what awaited them in the physical stores, from their clothing and trainer brands to highlights on the brand's sustainability efforts.
Top 5 Ultimate Brands on Snapchat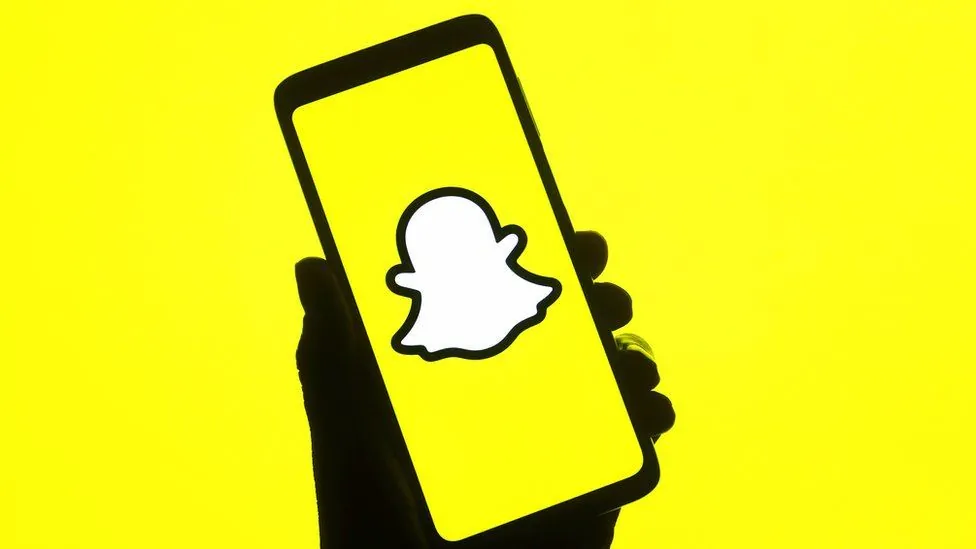 For the final section of this blog post on top brands on Snapchat, we have chosen the ultimate brands that have all of us wanting more on their socials. These brands stand out as being innovative and engaging and stand alone in their category of driving forces in mobile advertising.
      1. Amazon
Everyone knows Amazon. The multinational e-commerce company has become part of our buying culture, where consumers can find almost anything they need in one place. Amazon's mission is to be the world's most customer-centric company whilst continuing to raise the bar on their customer service experience.
Using influencers from the Gen-Z group, Amazon is challenging them to learn a new challenge. Using Snapchat, Amazon shows short promotional videos to attract younger audiences with specially targeted products. The enthusiastic, young influencers show off products, from gnome painting kits to abstract painting boxes. Part 1 in the video shows the exciting product reveal when opening all of the Amazon boxes (we all know that feeling), and then part 2 shows the finished products after learning their surprise new skill.
Amazon inspires users to try something new and to get that overwhelming anticipation when an Amazon delivery arrives in their signature cardboard boxes at your door.
        2. MTV
MTV are a music and reality television show that targets 12-34-year-olds, so it is no wonder that this brand turned to the Snapchat community to market its show.
MTV turned to Snapchat to increase awareness of a particular TV show (Just Tattoo of Us). Understanding that their target audience enjoyed tattoo shows on other networks, they wanted to engage the same viewers, using a more substantial presence. MTV created a Top Snap using Snapchat features and delivered Snap ads while the show was airing to drive viewer ratings. This campaign was the first in the world to sync Snap ads with tv ads.
        3. Bumble
Bumble is an online dating application where users can swipe left or right on potential matches. The idea is that people can meet online with the possibility of meeting in person for a date, but what about a virtual date? Sounds intriguing.
Bumble partnered with Snapchat to create a virtual dating platform using AR. Users could take their new match on a romantic gondola ride in Venice from the comfort of their own homes. Sounds flashy! The app allowed users to make video calls and messages, incorporating exciting lenses. Gone are the days of awkward silences on a first date when you're sitting in Paris having a picnic!
In addition, Bumble proudly informed their customers that the option for enhancing facial filters would not be there, as they wanted their community to showcase their authentic selves when chatting on their platform…a bold move.
       4. Yubo
Yubo is a relatively new yet popular chat and live-streaming app with 4.7 young users in the UK alone in 2022.
Snapchat has become the top platform for the brand to acquire new users, and they are now using the most advanced level of the platform, with 46% of their paid installs coming from Snapchat. Yubo launched several campaigns simultaneously, leading to thousands of installs from more than 50 countries worldwide.
Making them stand out even more with the gen-z audience, Zubo has always advocated for the LGTBQ community and, therefore, dedicated lenses during the pride month to this. On average, people played for fifteen seconds and were engaged in their content.
     5. Netflix
Netflix is a subscription-based screening service that allows paying members to watch movies, documentaries and tv shows on an internet-connected device. In 2023, Netflix will have more than 230 million subscribers worldwide!
We all know that desperate feeling of anticipation when waiting for the next episode of our favourite tv show to come out or for the movie we have been waiting years for! Netflix cleverly played on this and appealed to a broad audience when they began showing tense teasers of up-and-coming series. Netflix endorsed actors from popular shows to star in the short ads to build excitement for their content.
To conclude, Snapchat is a popular social media platform for people on the go. Whether you aim to push an action, awareness, consideration or to engage, Snapchat has the audience and the feature to support your business in becoming a top brand. With so many options and features to choose from, including commercials, dynamic ads filters, lenses and more, companies are turning to social media as an alternative to conventional marketing strategies.
Marketing your brand can be a minefield and it takes the perfect campaign to lure consumers to your brand. Let Creative Marketing help you with your Snapchat marketing to get your brand booming! We have a proven track record of helping other brands lift their feet off the ground.
Happy Snapchatting!
You've learned about the best brands on Snapchat. Now check out the best brands on other social media platforms.